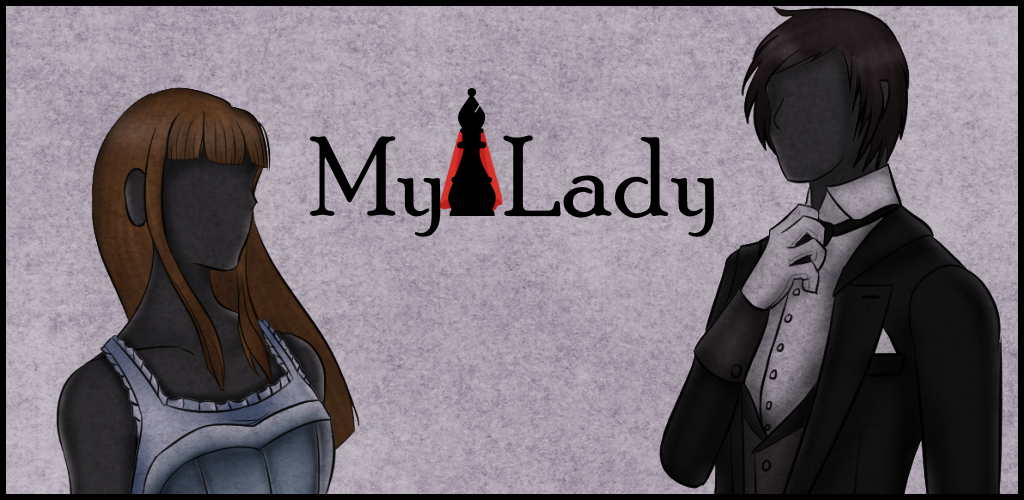 My Lady
A downloadable otome for Windows, macOS, and Linux
You are Miss Bauxmont, the heiress to the Bauxmont estate. With your mother always away on business trips, you find yourself infatuated with your personal butler. For several years, you have vied for his attention, but to no avail. However, you are now 17 and your mother has plans for you involving a certain suitor who has come into town.


What will your future hold on the chessboard?

---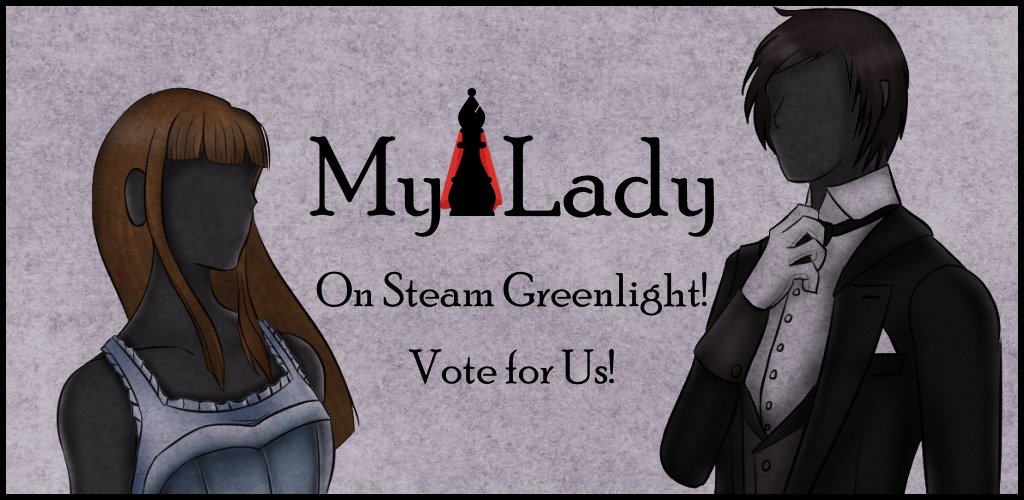 http://steamcommunity.com/sharedfiles/filedetails/...

This short story will be available for $1

EXTRAS ONLY AVAILABLE FOR AN EXTRA $1
-Painting of Bishop
-Chibis of MC and Butler
-Cute Items (Teacup, Sandwich, Chess Piece, Envelope, Corset, and Handkerchief)
FEATURES:
-5 Endings
-Main Character Name Input
-Love Interest (Butler) Name Input
-Original Soundtrack by Christopher Escalante
---
CHARACTERS:
_____ Bauxmont - YOU! You are the heiress to the Bauxmont estate. Raised by the servants, you've been very sheltered and have grown quite fond of Sophie, your personal maid, and your butler.

_____ the Butler (CV: Bradley Gareth) - Your Love Interest! Your personal butler whom you can't get out of your mind. After years of vying for his attention with no success, will you ever be able to obtain his love?

Sophie the Maid (CV: Michaela Laws) - Your best friend and personal maid! She is a silly maid who loves to spoil you and make you happy on top of making sure your fit for royalty. However, with guests, she is very straightforward and polite; almost a complete 180 switch.

Lady Bauxmont (CV: Hayden Daviau) - Your mother and current holder of the Bauxmont estate. She is strict and businesslike, not truly caring about love, but about the future. She is harsh with you, but for good reason.

Isaac Newport (CV: Jonah Scott) - A new suitor. He is gentle and fun, but he's not really the type to have romance. He's merely the type of guy who wants to care for someone like a little sister.

---
ALL SALES FINAL (No refunds will be issued)

Purchase
In order to download this otome you must purchase it at or above the minimum price of $1 USD. Your purchase comes with a Steam key. You will get access to the following files:
if you pay $2 USD or more
Also available on